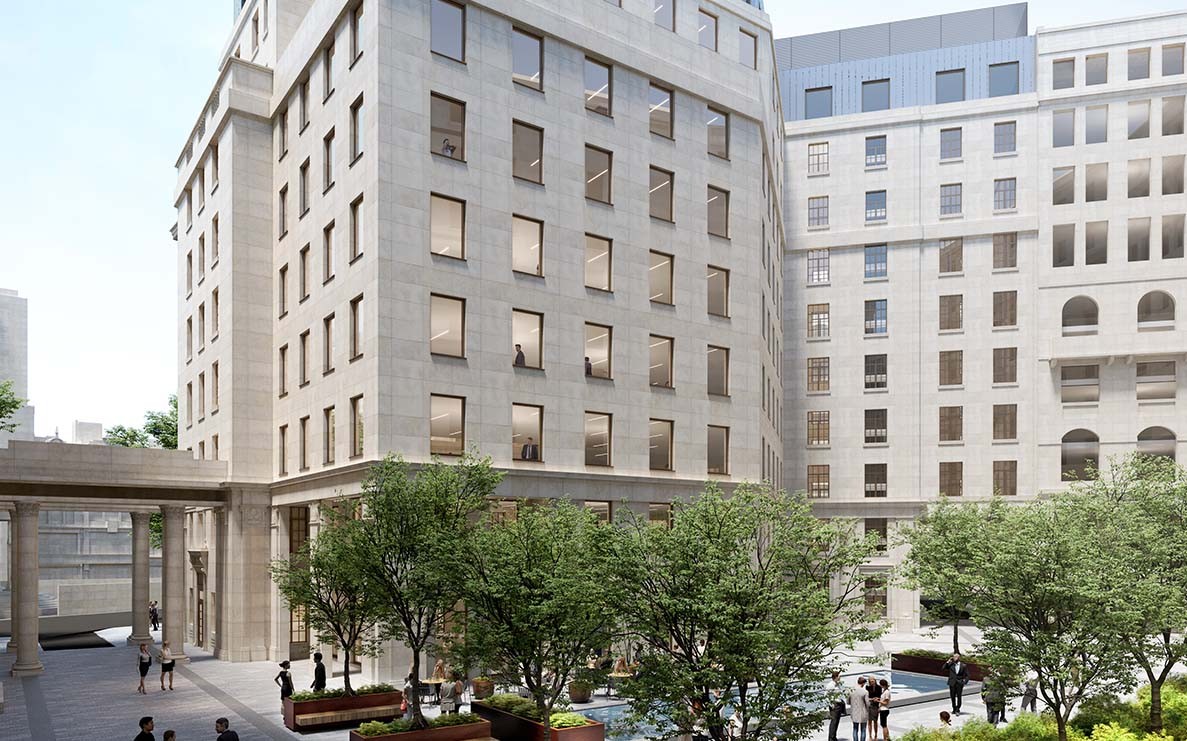 Bush House

Derwent London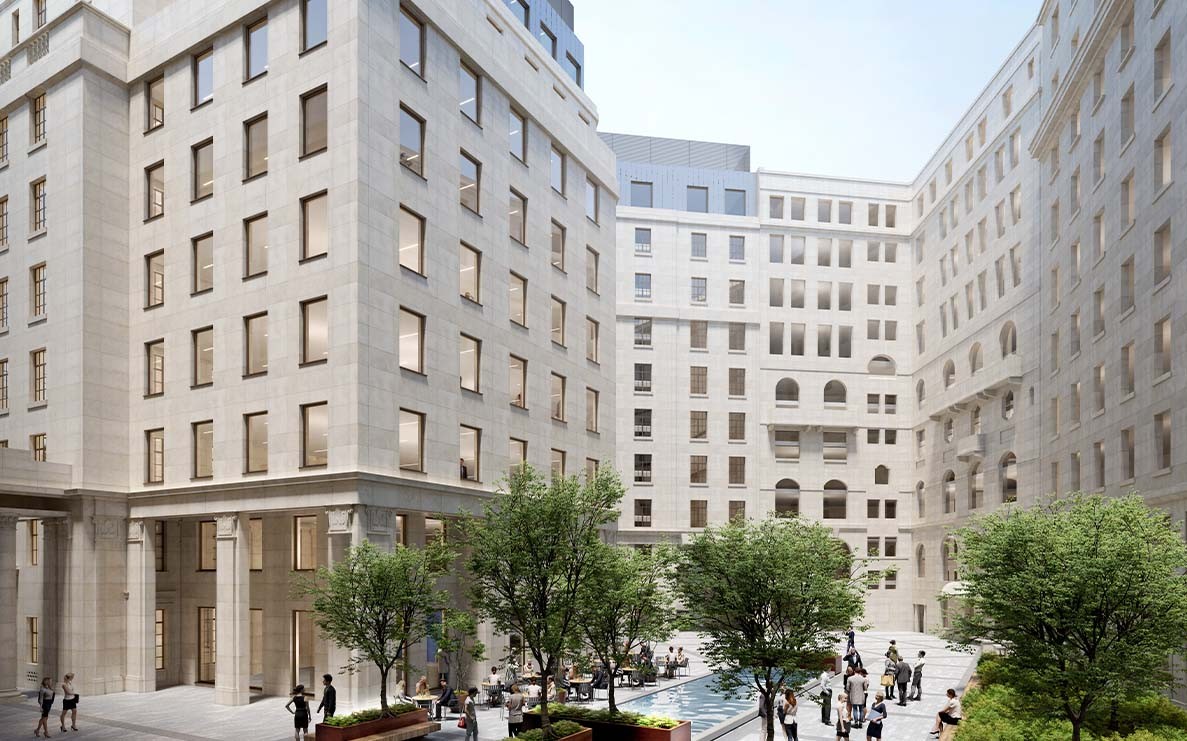 Bush House

Derwent London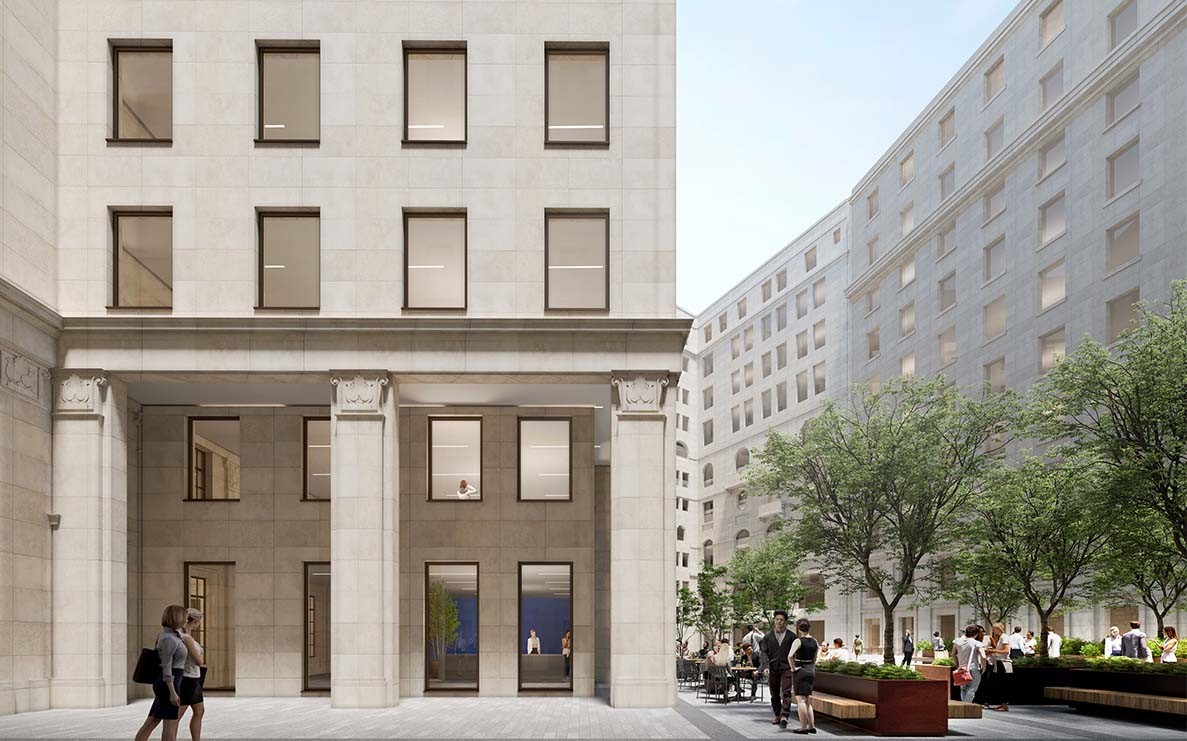 Bush House

Derwent London
Close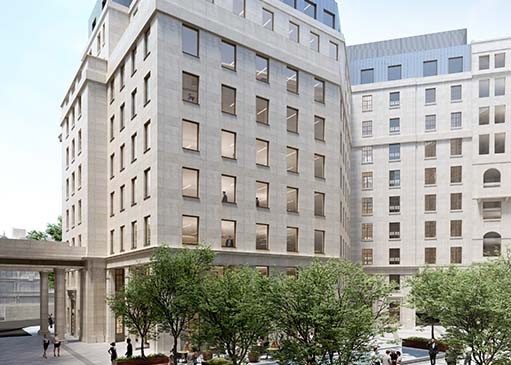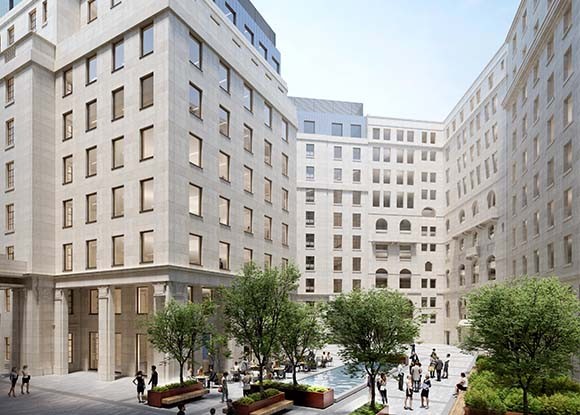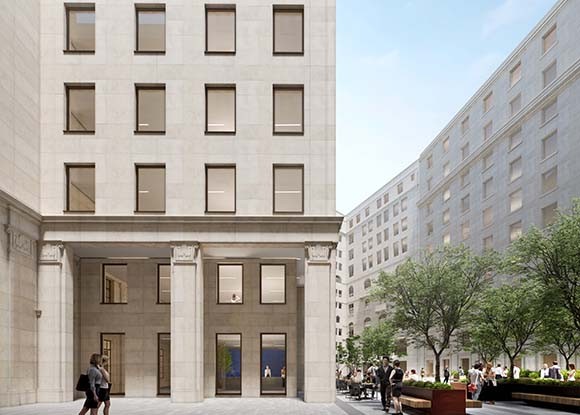 Bush House
The Strand

Bush House is a landmark building located on an island site between the Strand and the Aldwych circle. The building, owned by Derwent London, was originally constructed in the 1930s and currently comprises 135,000 sq ft (110,000 sq ft NIA) of office and ancillary space across eleven floors.
This cut and carve development will include the creation of a new pavilion structure and landscaping within the existing courtyard space, a two-storey roof extension with communal roof terrace and an extension to the existing floor plates to create an additional 30,000 sq ft NIA of office and retail space. Works will also include the part-demolition of the existing core and the insertion of new stair and lift cores, and the replacement of all landlord and CAT-A building services.
New retail spaces will also be created, accessible from the Strand public realm to the south of the building which will be fully pedestrianised from 2022. Opera are undertaking the project management and employer's agent roles on this scheme, working alongside a design team which includes Stiff + Trevillion, Elliott Wood and Norman, Disney and Young.
Back to projects